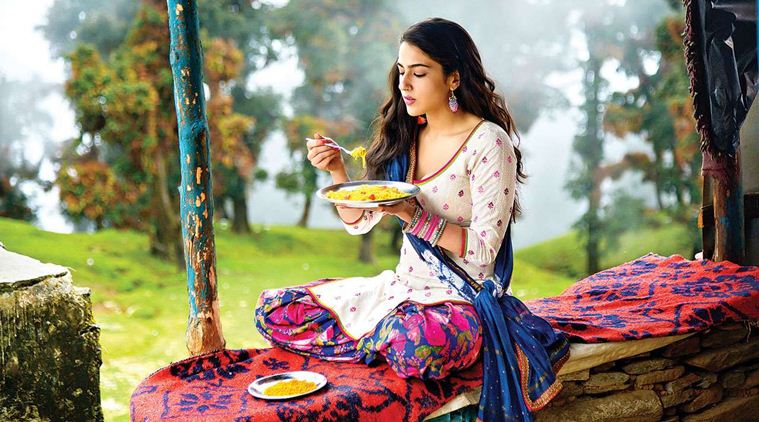 Know whether Sara Ali Khan is suitable for the film industry
Saif Ali Khan and Amrita Singh's daughter Sarah Ali Khan have already been debuting with the film 'Kedarnath' in Bollywood. They are pursuing the tradition of their family. His look and acting have been liked in the film.
So far, far from film glare, Sara explains how his mother did his parenting and now how to serve him in the industry.
'Sara is to prove whether she is fit for the film industry or not'
Sarah always wanted to be an actress. He remembered that he used to dance on the song 'Kanta Laga …' by putting a dress on his mother's niece Navneet Chan Ji's house and wearing a scarf in his eyes. When Sara's Mom-Dad said that she must first complete her education then she started focusing on his education. But in the meantime, all of a sudden, she realized the love of her acting and then joined the drama class. The mirror-acting act is now in front of the camera.
According to Sarah, they have not got the opportunity to look into acting. Dad Saif has always tried to give a common life. Diwali parties and film parties were not part of Sara's life. The rest of Sarah's mother did not allow Sarah to do this feeling that none of her dreams could be fulfilled. For the first time, when one was on a set of cinema, it was Kedarnath.
Acting in the film 'Kedarnath' and 'Simba', she worked very well with both the directors. Every day, Abhishek Kapoor and Rohit Shetty have got to learn something new. Now it is to prove that the film is suitable for the industry and these films or not. Although Sarah believes that she has succeeded in a great deal in this endeavor.
Many people have asked Sara about what type of films she wants to be? Sara says that at the moment, when both of her films are released, then I will decide what to do next.